Brendon Bushman,
Oboe & English Horn
Twin Cities // St. Cloud // Greater Minnesota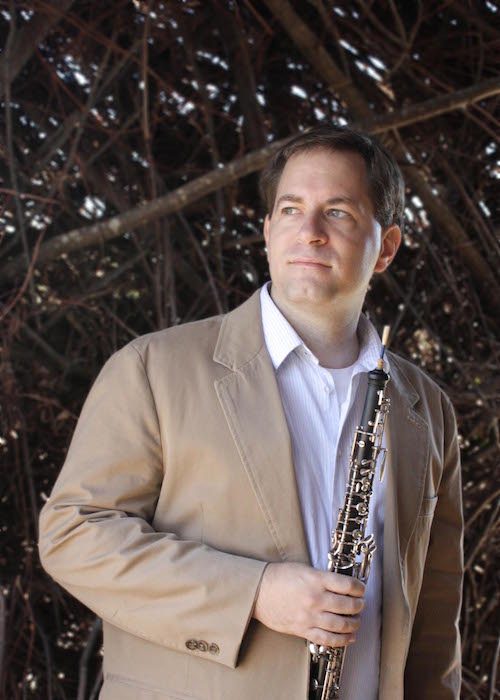 Brendon Bushman is a freelance musician and teacher living in St. Cloud, Minnesota. He is currently principal oboist of the Saint Cloud Symphony Orchestra, adjunct oboe instructor at the University of Minnesota, Morris, and maintains a private studio in St. Cloud. Having taught privately since 2001, his students have made district and state level honor bands in Georgia, Texas, and South Carolina, and gone on to study music at colleges such as Florida State University and Louisiana State University.
Mr. Bushman received his Bachelor of Music in Oboe Performance at the University of Texas at Austin, and studied oboe and studio art at Indiana University Bloomington. Brendon is currently pursuing his MM at the University of Minnesota studying with John Snow. His previous teachers include Rebecca Henderson, Nicholas Daniel, Theodore Baskin, Anne Leek, & Yvonne Powers Peterson. He has participated in master classes and coachings with Alex Klein, Richard Killmer, Nancy Ambrose King, Mark Hill, Henry Schuman, Mark Ostoich, Carolyn Hove, Marion Kuszyk, & Doris Deloach.
Brendon has performed with the South Dakota Symphony, Twin Cities Fringe Opera Company (MN), Spartanburg Philharmonic Orchestra (SC), Union Symphony Orchestra (NC), and around central Texas including the Round Rock, Brazos Valley, Temple, & San Angelo Symphonies. In Atlanta, he performed with the Ludwig Symphony Orchestra, Capitol City Opera, the New Atlanta Philharmonic, and toured with the Atlanta Pops Orchestra.
A dedicated chamber musician, Brendon is currently a member of Twin Cities based new music group "The Antithesis Project," and performs outreach with the woodwind trio from the St. Cloud Symphony. Brendon has worked with the Highland 5 Quintet, Mercury Season, Charlotte based Out of Bounds Ensemble, and the Georgia Chamber Winds, including the latter's 2009 Albany Records release, Music from Paris.
Brendon lives in St. Cloud with his wife Catharine, daughters Emmaline & Zadie, and their dog Kona. When not making reeds, Brendon enjoys cycling, hiking, playing with his kids, good coffee, & cooking.
Teaching
Brendon teaches at the University of Minnesota, Morris. He also teaches players of all ages at his private studio in Saint Cloud, MN, and is available to teach privately and at select schools across the Twin Cities.
Get In Touch
Contact form temporarily unavailable, but please .